10 Best Music Streaming Apps for iPhone and iPad in 2021
For every mood, you need to jazz it up with your favorite songs. Finding songs these days is a full-fledged task that could tire you out. It is not necessary that Rihanna's songs could be found on every music streaming app. Every music app has its unique features. And that is why you need to know all about versatile music streaming apps available for your iPhone or iPad. 
Meditate your soul with your favorite songs and remove a stoppage in your day of fun. Here is a list of the 10 best music streaming apps for iPhone and iPad in 2021. 
Best Music Streaming Apps for iPhone and iPad
We have made a list of some of your favorite music streaming apps with their key features so that you can choose the best for you!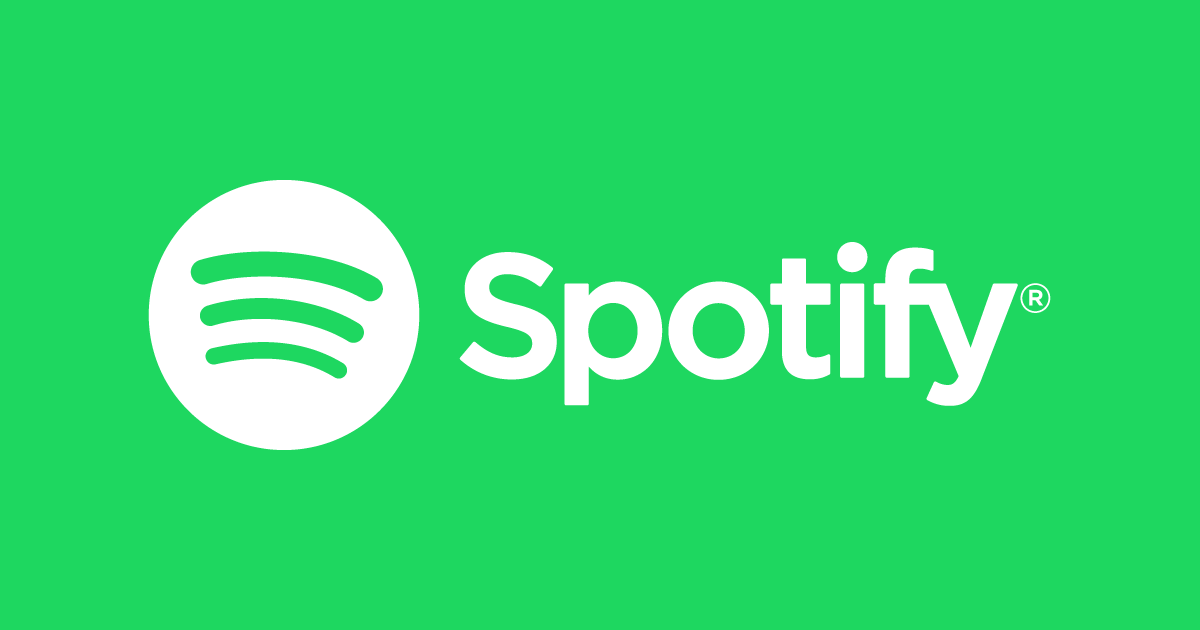 Spotify manages to secure its rank as one of the largest music streaming apps, the most popular and favorite among listeners. Spotify brings you music, where you can upload your songs, listen to your favorite podcasts and download up to 10,000 songs. Spotify has over 100 million users all across the world. Users enjoy both the free version and the premium version. The free version can be accessed with the internet though there will be ads repeatedly which gets annoying after some time, and that is why the premium version is better that comes at a reasonable price and can be streamed on 5 devices at once. Here are some key features that make Spotify your best choice for your iPhone. 
Key Features:
Sharing Music Experience- connect to Facebook, and you can share your music experience with your loved ones.

Playlists- Spotify gives you over 40 million tracks in both versions. Make your playlist and share it with your friends with the help of links. 

The free version- Even if ads drive us crazy, we get the perk to enjoy music free of cost in the free version. Not only this, you can make playlists, share your music experience, and much more. 

Apple Music, among the most significant competitors, offers you a plethora of exciting features. It is a music and video streaming app developed by Apple inc. exclusively for Apple users. The question comes that why would you choose Apple Music? And the answer lies in the multiple features such as the "for you" tab, best radio, apple device integration, its compatibility with other devices. Apple  Music comes at a premium price with 3 months free trial. This is plenty of time in deciding if you like this app or not. You get 2 different membership plans comprising individual and family membership.  
Key Features:
Were you looking to be discovered? Apple Music lets you submit your music. It will guide you about the procedure to be selected for submissions. 

A three-month trial is plenty of time for you to get acquainted with Apple music before investing in it. 

Huge music catalogue to discover music every day, available in every genre. 
3. YouTube Music:
What is better than YouTube? You will probably say nothing else. Streaming your favorite Rihanna's video, with the availability of the most extensive collection of music videos worldwide, YouTube is another excellent music streaming app for iPhone or iPad in 2021. 
New YouTube Red introduces various features. Firstly, YouTube Music lets you play any video music video, which can be played in the background now in the premium version. 
 If you are a fan of live performances, Sufi songs, concerts, and song covers, YouTube music is the best app for you!
Key features:
The primary reason to use YT music is to stream every video on video in the music version without having to open the app while flowing. It will run in the background. 

Enjoy millions of songs at a reasonable price. 

Excellent sound quality. 
4. JioSaavn:
Launched in 2007, Saavn is the first music streaming service provided by India. It has a user-friendly interface that looks decent with minimal design. JioSaavn brings you over 7 million tracks in over 12 languages. You get abundant features to set the sound quality, change the equalizer, connect to Bluetooth devices, etc. The subscription comes at a meager price with a premium version that can be accessed on up to 5 devices. You can also follow your friends, other musicians, artists on JioSaavn. The availability of updated audio series and shows would add up to your daily dose of fun. Have a look at the primary features.
Key features:
User-friendly interface.

You get high-quality music streaming with JioSaavn. 

Unlimited Jio Tunes.

Unlimited free tracks download feature. 
5. TuneIn Radio:
TuneIn brings you much more than your favorite songs. You can listen to podcasts, international sports, international and local news, radio, all in one app. Stream over 10,000radio stations that would cover almost every genre. One of the valuable features is the recording button which lets you record live sports, news, anything, and stores it in your internal storage. On the home screen, you would be able to track broadcasting on different programming blocks. There is a unique feature that includes a twitter-like social media function called Echo. You can post your ideas there. Have a look at the key attributes. 
Key features:
Sometimes, we listen to some tune, and it brings an instant smile to our faces. The Recording feature is available to record any audio you loved listening to on TuneIn Radio to listen to it later.

Premium version at a reasonable price with ad-free music. 

The most extensive number of radio stations available. 

Other streams like live sports, international and local news, and much more. 
6. SoundCloud:
SoundCloud is one of the unique and helpful music streaming apps for hard-core music lovers. You get excellent features with the availability of high sound quality. It was initially designed for artists to share their work among the artist community. It has the most prominent artist community with the availability of originals of local artists. It is an excellent place where creativity breeds and artists bloom. The premium version lets you upload your work among a strong artist community and fosters development and enthusiasm among them. You can schedule releases, highlight your favorite tracks, analyze features to study your podcast's performances, say hello to your fans with the chat feature, and even send direct messages to any of them. Have a look at the primary features below.
Key features-
The listeners on SoundCloud can download your music through the official app. 

All artists can upload their EP songs for free of charge. Yes, you heard it right. I thought there is a bound on the free limit. 

You can opt for a free trial before diving into the paid version. 
7. Amazon Music:

If you have Amazon Prime, then Amazon Music is another excellent option for your iPhone or iPad. You can listen to a  wide range of music genres, including pop, the 80s, classics, baroque, etc. Amazon Music has playlists for every genre. An underrated aspect is that you get Amazon Music within the piece of Amazon Prime, so you do not need to pay separately. But if you are looking for Live XLive type channels, you would not find them on Amazon Music. It comes with Alexa compatibility. It is compatible with Amazon Echo speakers. Below is a list of key features of Amazon Music. 
Key features-
No extra charge for buying a membership as it is included in the cost of Amazon Prime. 

There is an Amazon Music Unlimited version that lets you get a 30-day free trial. 
8. TIDAL:
Stream high fidelity music, Jay-Z launched this app in 2015 to revolutionize the music industry. TIDAL has developed and popularized over time. Some of our favorite songs are exclusively available on TIDAL only. Remember Kanye West's album "Life of Pablo"? It is only available on TIDAL. It has brought significant change to the industry. TIDAL is the first service that offers you compress free high sound quality music streaming, plays the entire library in file format. The content available on this music streaming app includes hip hop, R&B, and pop songs. Apart from this, a wide array of genres are also available for you to enjoy. It is not in competition with the top music streaming apps like Spotify or Apple music, but TIDAL is quite robust. Look at the key features of this app.
Key features:
If you love hip hop, R&B, soul music, then TIDAL would be the best choice for you. 

No free version available. The premium is available at a fair price.

Choose from over 60 million songs.

Availability of Master Quality Authenticated albums.

There is a special discount available for students, military, and first responders. 
9. Pandora Music:

Pandora music is the right choice for you if you are looking to discover new music. Pandora generates the content and offers you something that would go beyond your list.
It provides you with a plethora of radio stations. Similar to Apple Music, Pandora has a feature where you can search songs by way of lyrics. The part of giving your opinion regarding Pandora's themes where you could select thumbs up or thumbs down.
But it is limited in the free version. You get unlimited thumbs up or downs in the premium version that is the pandora plus. There are three different premium plans available that is the Pandora Plus, Pandora Premium, and Pandora family plan.
The pandora family plan lets you set the list for various members according to their taste. Pandora works well with Amazon Echo and Alexa devices. Have a look at the key features.
Key features-
Content available generated through Music Genome Project's Attribute algorithm.

Customized playlist feature available. 

Three different premium plans.

Pandora works well with Alexa devices and Amazon Echo. 

Personalized stations, listen to, or favorite tracks offline. 

The best app to discover new music. 
10. Deezer:
Deezer is a new emerging music streaming app, streaming music across 180 countries and has over 16 million listeners worldwide. Deezer offers you a spectacular 56 million tracks in high quality.
The app recommends songs based on your search choices and curates personalized lists for you. You get two versions in the Deezer app that is the free version that supports ads but the premium version at a reasonable price.
Below a list of some key features of the Deezer app that stands out in our list of the best music streaming app for iPhone and iPad. 
Key features-
The user-friendly interface and the app are easily manageable. 

The unique feature of the HiFi option where you can have lossless audio and can stream it on FLAC files. 

Stream podcasts, tracks from a wide range of tracks. 
FAQ's
Q1. How to procure rights to stream music? 
Ans – If you want to broadcast your music legally, you need to establish a statutory license through a music agency. Four major music agencies in the US are ASCAP, BMI, SESAC, and SoundExchange. 
Q2. How exactly is the music streaming app function? 
Ans – The app functions by transitioning information from a server to an individual player. The raw file is compressed, and then it is streamed on the internet as a raw file is big. 
Q3. Which songs have hit 1 billion streams on Spotify?
Ans – The list of songs that have hit over 1 billion streams includes "lose yourself," "Till I Collapse" from the "The Eminem Show" from 2002 album.
The Conclusion:
Stream your favorite tracks from the list of best music streaming apps for iPhone and iPad in 2021 because there is no such thing as too many tracks. The passionate music listeners, be it a college student or you are returning home from work, music is your constant companion for every mood. Stream and let yourself drown in the ocean of impressive tracks!